Skating Skill Camp in Jesenice, Slovenia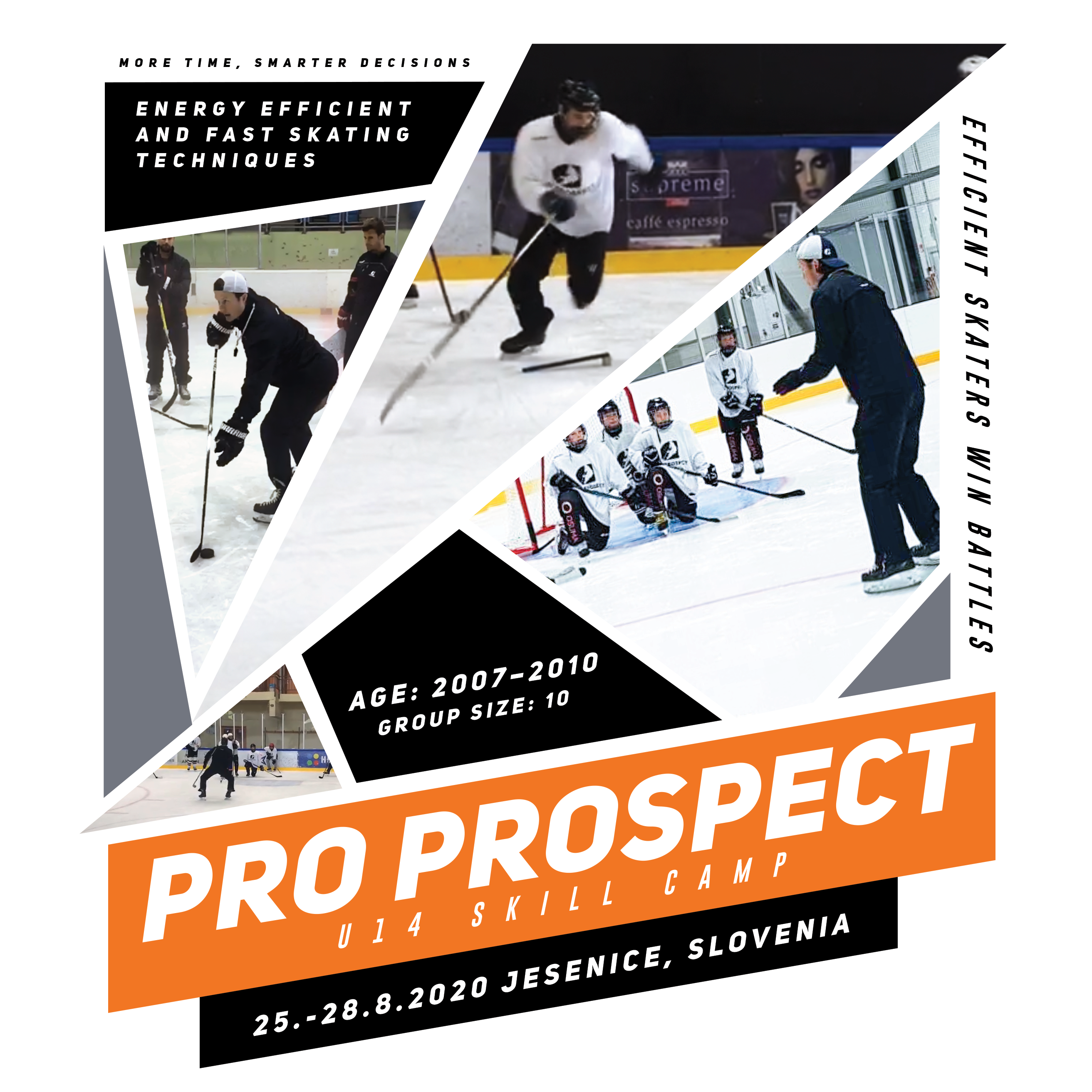 PRO PROSPECT SKATING CAMP IN JESENICE, SLOVENIA
25.–28.8.2020
Pro Prospect's team lands in Slovenia once more! The skill camp teaches the participants skating techniques that makes the player faster and more efficient on ice. That means more time to make better decisions and win battles. 
Camp's head coach is Eetu Qvist. 
Marcel Rodman and David Rodman will be the assistant coaches.
Group size: 10 skaters
Age: 2007–2010
Price: 325€
Camp price contains:
5 on-ice practices (5 hours)
5 off-ice practices (2,5 hours)
Registration and additional info: Eetu Qvist, +358504322183 (WhatsApp), eetu@proprospect.fi
CAMP SCHEDULE:
Tue 25.8.
12.00-12.30 off-ice
13.00-14.00 ice
Wed 26.8.
12.00-12.30 off-ice
13.00-14.00 ice
Thu 27.8.
12.00-12.30 off-ice
13.00-14.00 ice
Fri 28.8.
8.15-8.45 off-ice
9.15-10.15 ice
12.00-12.30 off-ice
13.00-14.00 ice
Check out the video from last year's camp in Bled
This was by far the most educating camp which my child has ever participated. And he enjoyed every moment of it. Thank you for the results and the feedback.

– Camp participant's parent