Career Boost
PERSONALISED TRAINING PROGRAM
Take your future into your own hands
Sometimes you feel like you need something more. You are not completely satisfied with your current situation. Maybe your career is not going into the direction you want, maybe you still feel the previous injury nagging in the back of your head or you feel it in your body. Maybe you just want to try something different. 
Our training programs are no ordinary personal training plans. Our skating coaching will not make you a figure skater but an ice hockey skating machine. 
OFF-SEASON TRAINING TO THE NEXT LEVEL
The time between the seasons is short. You cannot change everything. That is why it is crucial to concentrate and prioritise. Where can you get the biggest performance boost?
MEASURE, ANALYSE AND IMPROVE
Before we start any training, we make a thorough analysis of your personal development needs. We have use our own Pro Prospect test sets that determine the state of your skating muscles.
If necessary, we can measure your muscle imbalances, power generation, lactate thresholds and mobility. Only after that we form the training plan. The plan's sole purpose is to make you a stronger and better ice hockey player that can withstand the harsh needs of the sport physically and mentally.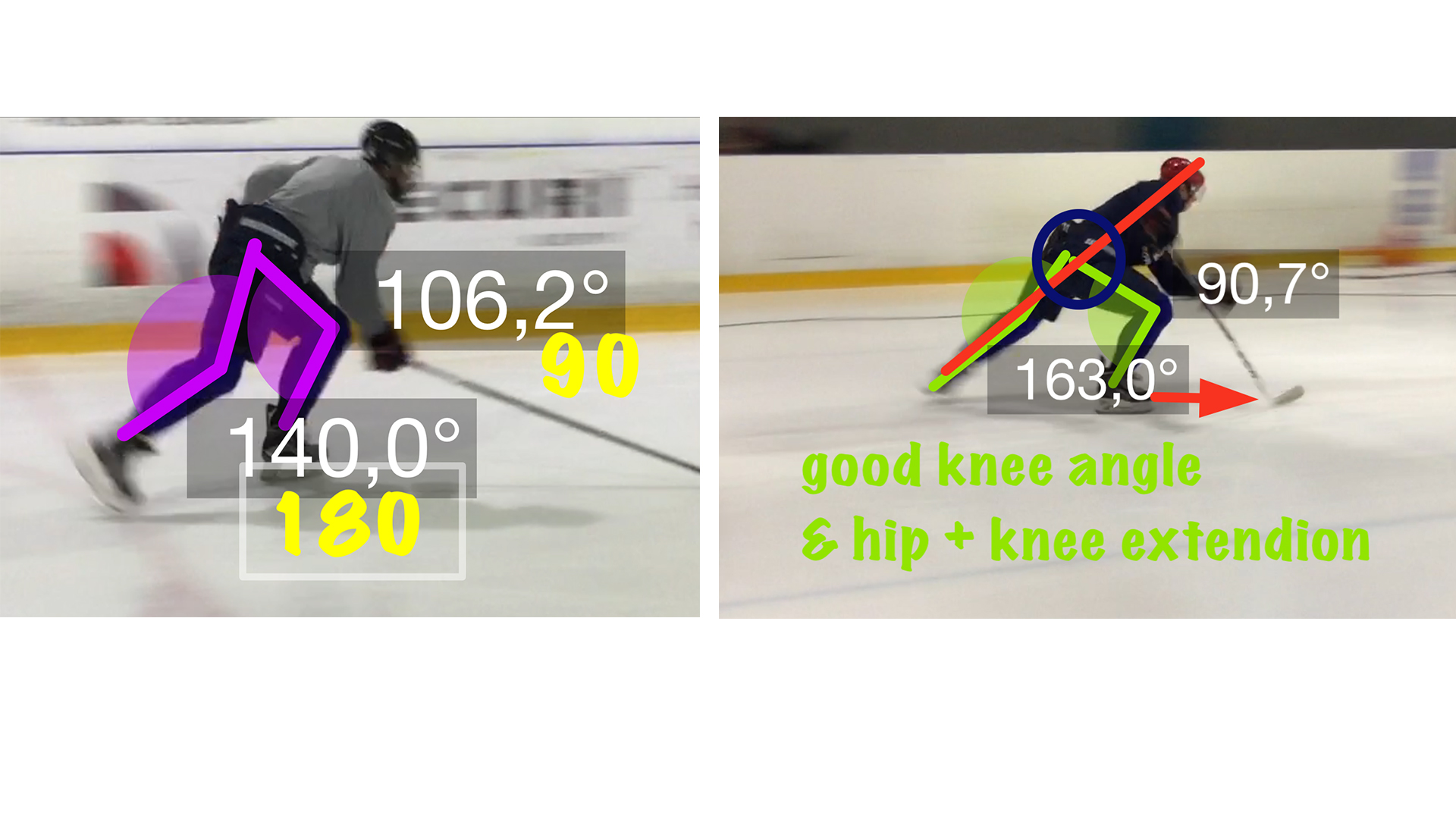 Imbalances and hidden improvement opportunities
Your body may have created workarounds to compensate hidden weaknesses, imbalances or mobility issues. It is like performing with a hand-break constantly on.
Those workarounds are also a ticking time bomb and may explode causing a severe injury.
We dig all of these into day light and help you to improve them. We want you to feel confident in your body and trust that it will deliver what you ask from it.
The process is simple: we need to get to know you in order to help you. We recommend that you travel to us to Kuopio. That way we can do tests and make a training program that optimises the time you have for this work. Without the visit the program will be more general and will not tackle as efficiently your specific development areas.
1. give us a call
Call us! We want to understand your current situation and your expectations. This has to be a good fit for you, and the only way we can figure it out is to sit down and talk. All is confidential. Here is the number for Sami Kaartinen: +358 45 6935233
2. travel to Kuopio for testing (optional, but recommended)
Sometimes you need to travel to exotic places! We are located in Kuopio, Finland. The nature is clean, the lake is cool and the sauna is hot.
3. We make you a training plan
Based on your tests we create you a training plan that tackles your specific development needs. We go through the movements together and practice them. If necessary we also go through some on ice practices and techniques. You also get videos of proper techniques.
4. You go back home to train
We are only a phone call away. You follow the training plan where ever you want and give us a call if you need help with something.
5. make another visit to Kuopio (optional)
We retest everything and see what has changed. This can be done also in the middle of the training season, if there is need for quick changes in the program. You get a revised training program and if the season is about to start, instructions how to proceed when the games are on.
Check out our open camps or join our camp newsletter where we inform about new camp openings.
rehabilitation program
If you are recovering from an injury, we can help you in the process. Rehabilitation program is a bit more intensive than normal training program and we suggest that you take time to stay with us in Kuopio for a week or two.
It's always a big challenge for every hockey player to get ready for the new season. In the past I was pretty much struggling about getting ready, and learning new stuff and improving as a player.
I came to Kuopio. We did some tests to see my body's shape, its weaknesses and strengths. And we build up the training program from there. It's been good. I really like my improvements. It's a great summer.
Marko Friedrich, Iserlohn Roosters (DEL)