Skill Camp in Kuopio, Finland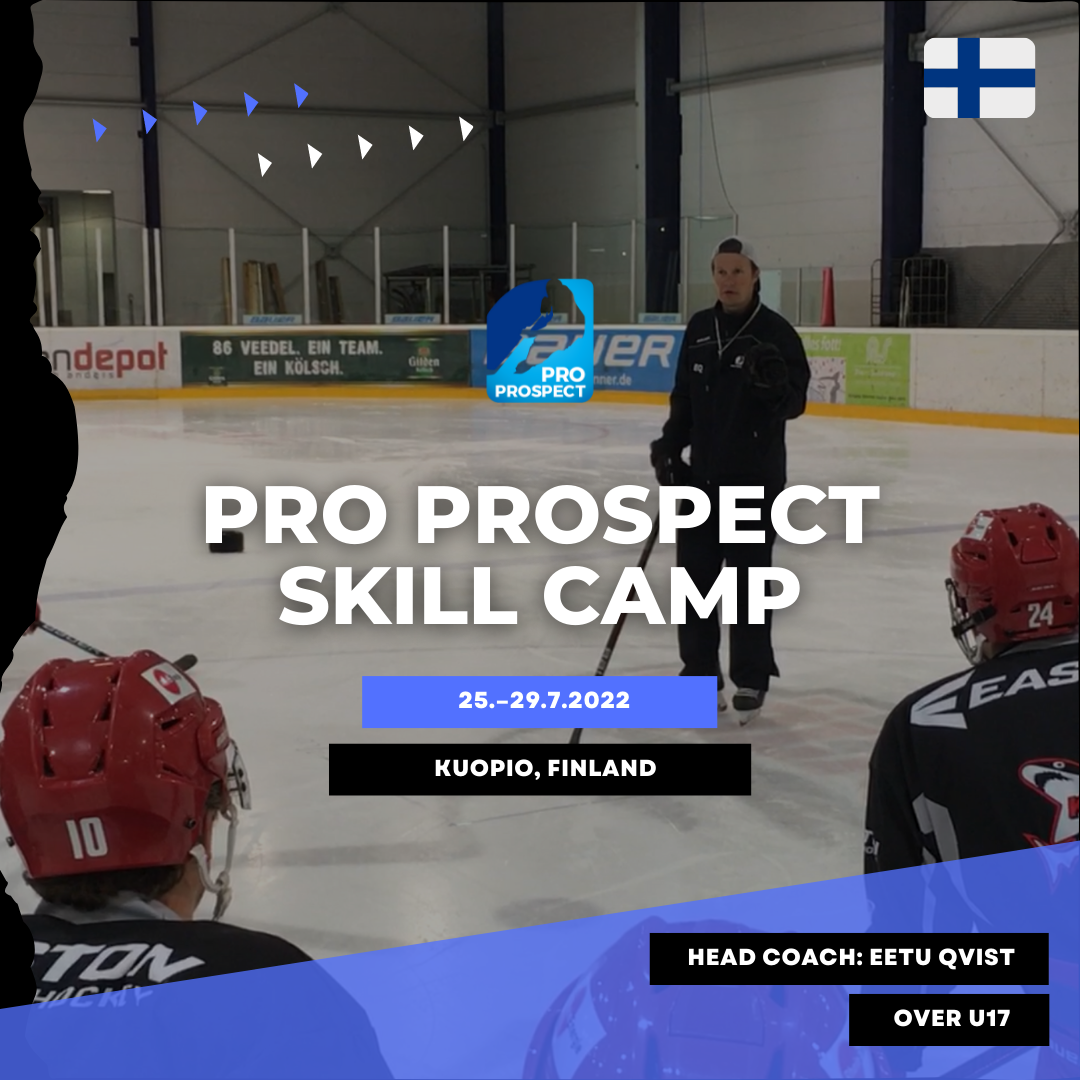 PRO PROSPECT Skill Camp – Kuopio, Finland – 25.–29.7.2022
Pro Prospect's Skill Camp teaches the participants skating techniques that makes the player faster and more efficient on ice. That means more time to make better decisions and win battles. 
Camp's head coach is Eetu Qvist.
Price: 990–1190 € (9–10 participants: 990€, 6–8 participants: 1090€, 4–5 participants: 1190€)
Location: Tuplajäät, Toivala
Camp price contains:
9,5 h on-ice (9 sessions), 4–5 h off-ice (8 sessions)
individual and instant feedback (also by video)
Accommodation at Rauhalahti Spa Hotel (breakfast, lunch, spa & gym included)
Transports to practice activities
On-ice practice jerseys from Pro Prospect to wear at the camp
Bring your own on-ice and off-ice training outfit and water bottles.
Notice!
If feeling sick, participation is forbidden
Current covid-19 situation might effect on camp schedule etc.
Additional info:
Eetu Qvist, +358504322183 (WhatsApp), eetu@proprospect.fi
Camp schedule:
Monday 25.7.2022
OFF-ICE: 08:45
ICE: 09:45–10:45
OFF-ICE: 13:45
ICE: 14:45–15:45
Tuesday 26.7.2022
OFF-ICE: 08:45
ICE: 09:45–10:45
OFF-ICE: 13:45
ICE: 14:45–15:45
Wednesday 27.7.2022
OFF-ICE: 08:45
ICE: 09:45–10:45
ICE: 11:00–12:00
Thursday 28.7.2022
OFF-ICE: 08:45
ICE: 09:45–10:45
OFF-ICE: 13:45
ICE: 14:45–15:45
Friday 29.7.2022
OFF-ICE: 08:00
ICE: 09:00–10:30