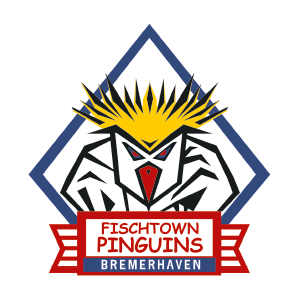 Bremerhaven Fischtown Pinguins played their best season ever reaching an all-time high rank in regular season and their final standing was 7th. Pinguins also got their highest score in points, 81. This might not sound much, but if we dig a bit deeper into the score, the Pinguin's regular season ends with a pretty high note.
One night miracle?
First we need to take a step back. Bremerhaven Fischtown Pinguins have been on an upward projection since 2014 when they rose to the DEL2. Two years later, on July 2016 the team was granted a DEL licence.
Building a winning team is a process. Bremerhaven has systematically searched ways to develop their team every year. On the beginning of 2018 Pro Prospect and Fischtown Pinguins joined forces to deepen this systematic approach. And the results have been impressive.
Best regular season ever
Fischtown Pinguins will start the playoffs this week playing against Nürnberg Ice Tigers. Many of the players have played the best season of their careers. Soft tissue injuries have been at minimum level during the whole season.
They ended the regular season with an impressive 4–1 victory of one of the DEL top team and the reigning champion EHC Red Bull München.
Stronger than ever towards the playoffs
The pre-season kicked off with thorough testing on and off the ice. In addition to testing, Pro Prospect's role was to analyze the test results, create individual off-ice training programs based on the results and design training sessions for the entire team which would tackle the weaknesses that the testing revealed. Players with similar challenges were put into small off-ice training groups. The team was also given support with rehabilitation and skills coaching.
The tests were renewed in the middle of the season. Based on the results, training programs were updated.
Focus on the player
Strong team is made of strong individuals. After the tests we had a meeting with each and every player one by one. In those discussions we talked through the results, reasons behind them and showed the personal development needs (skills, physiology, mobility etc.). Each player got their own, personalized warm-up routines targeted to improve their athletic abilities.
Players also went through a lot of skills training during pre-season which was also individually targeted. The targeted training continued throughout the whole season. Pro Prospect also gave coaching support for the team's coaches. New ideas and ways of doing things gave a welcomed boost for the entire team.
Dialogue with players and coaching staff
Through the season there has been three Pro Prospect coaches (Sami Kaartinen, Eetu Qvist and Markku Paukkunen) working with the team. During dozens of coaching visits in Bremerhaven we have built personal relationships with the players. Along with off-ice coaching focus has been on skill and skating coaching over these sessions.
We have had constant dialogue with team's coaching staff. Our co-operation with Thomas Popiesch and Andrew McPherson has been smooth and rewarding.
Motivation and self-awareness
When the players noticed that their success is truly put high on the priority list, they experienced new kind of motivation. When the tests results were opened to them and their understanding of their abilities and also development needs grew, training motivation increased accordingly. The mid-season tests also showed them clearly the impacts of the hard work.
A few takeaways from Pro Prospect's cooperation with Fischtown Pinguins:
Test data has to be sport specific and individualized
Test data has to be thoroughly analyzed and put into action as personalized training programs
One size does not fit all – developing individuals with individual needs, strengths and weaknesses
Players are better when they have good self-awareness
When players are given individualized guidance and they are actively involved in the process, their motivation increases
Focus on skills, techniques and physical requirements special for ice hockey
Keep it simple and effective, because time is the luxury you do not have
After the season we are preparing a more detailed case study. In case you might find it interesting, follow our social media channels. But for now, all ice hockey enthusiasts can concentrate their attention to exciting play-offs of different leagues. On our Facebook page, we keep you updated how Bremerhaven Fischtown Pinguins do in Deutsche Eishockey Liga's play-offs.
Best regards,
Pro Prospect coaches
Sami Kaartinen, Eetu Qvist & Markku Paukkunen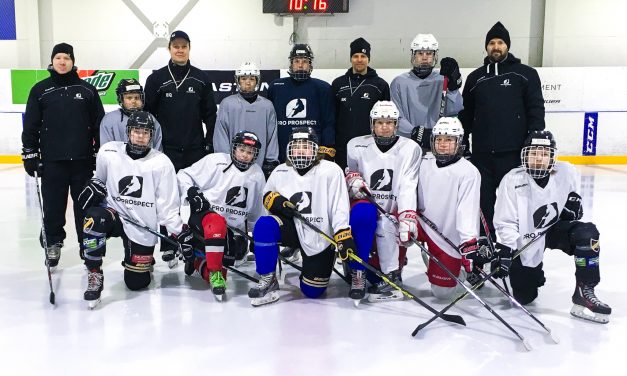 We have coached a lot of young ice hockey players and now we collected 3 most important tips that help you on your journey to professional career in hockey.
Read More