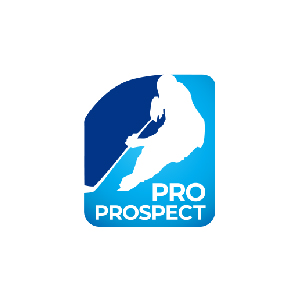 (Suomenkieliseen uutiseen pääset klikkaamalla tästä)
Sami Kaartinen has just started working as a strength and conditioning coach in KalPa's organization. It means that Pro Prospect's ice hockey know-how is expanding more and more. "We've been coaching players and teams earlier as well, but this is the first time when we are fully in charge of daily off-ice coaching at a pro-level team", tells Kaartinen. "This is strengthening our knowledge and we can serve our clients even better", he continues.
Eyes are open for new coaching talents
Coaching KalPa will take the majority of Kaartinen's time. "With these growing steps, we will surely need some more expertise to our staff. We are keeping our eyes open and we've already started brief discussions with some possible candidates", clarifies Eetu Qvist and continues, "we are passionate towards ice hockey and developing individuals in a team. We are strongly oriented to science and will surely continue at that road."
KalPa has produced several NHL players during past seasons. With the help of Pro Prospect's expertise, that trend is aimed to be even stronger. "Our core quality is to further enhance individuals' strengths and to develop weaknesses. Both on and off the ice. That's why KalPa has chosen us to their cooperation partner: as a partner, we are world-class when that extra step needs to be taken", summarizes Kaartinen.
Making Kuopio the talent center of the hockey world
Besides coaching KalPa, Pro Prospect will have many coaching and educating visits to Germany, Switzerland, Denmark etc. In Kuopio, there will be opportunities for children to deepen their hockey skills and have fun at the same time. "We want to share our knowledge and experiences with children as early as possible. We hope that they can avoid some of those challenges that we faced at the beginning of our playing careers", says Qvist. "We are doing our best to make Kuopio even stronger talent center of the hockey world", comments Kaartinen.
If you have any questions or you are interested in working part of the Pro Prospect team, don't hesitate to contact us.
Pro Prospectin toiminta laajenee
Sami Kaartisen aloittaessa työt KalPan fysiikkavalmentajana Pro Prospectin jääkiekko-osaaminen laajenee entisestään. "Olemme toki valmentaneet niin pelaajia kuin joukkueita, mutta tämä on ensimmäinen kerta, kun koko edustusjoukkueen fysiikka on yksinomaan täysipäiväisesti meidän vastuullamme", kertoo Kaartinen. "Tämä vahvistaa entistä enemmän tietotaitoamme, ja jatkossa pystymme palvelemaan asiakkaitamme entistä paremmin", hän jatkaa.
KalPan valmennustyöt vievät suuren osan Kaartisen ajasta. "Toiminnan kasvaessa meille tulee varmasti tarvetta uusille asiantuntijoille. Pidämme jatkuvasti silmiämme auki, ja jo muutaman kanssa olemme avanneet alustavat keskustelut", valottaa Eetu Qvist ja jatkaa, "me suhtaudumme intohimoisesti jääkiekkoon ja yksilön kehittämiseen joukkueen sisällä. Olemme vahvasti tiedeorientoituneita ja aiomme jatkaa sillä tiellä."
KalPasta on viime vuosina lähtenyt useita pelaajia NHL:ään. Pro Prospectin asiantuntijuuden myötä tätä trendiä halutaan edelleen vahvistaa. "Meidän kovinta osaamisaluettamme on yksilön vahvuuksien korostaminen ja heikkouksien vahvistaminen niin jäällä kuin jään ulkopuolellakin. Sen takia KalPa valitsikin meidät yhteistyökumppanikseen: olemme kumppanina maailman huippuluokkaa, kun halutaan ottaa se niin kutsuttu seuraava steppi omalla jääkiekkotaipaleella", summaa Kaartinen.
KalPan lisäksi Pro Prospectin syksyä täyttävät useat valmennus- ja koulutusreissut muun muassa Saksaan, Sveitsiin sekä Tanskaan. Myös Kuopioon ollaan järjestämässä lapsille ja nuorille mahdollisuuksia syventää jääkiekkoharrastustaan. "Haluamme välittää nuorille pelaajille jo varhaisessa vaiheessa omaa osaamistamme ja jakaa kokemuksiamme, jotta heidän ei tarvitsisi kompastua niihin kiviin, joihin me omien pelaajauriemme alkutaipaleella löimme varpaamme", toteaa Qvist. "Tässä ollaan omalta osaltamme todella tekemässä Kuopiosta jääkiekkovalmennuksen maailmannapaa", täydentää Kaartinen.
Mikäli sinulla on jotain kysyttävää, tai olet kiinnostunut toimimaan Pro Prospect -tiimissä, otathan meihin yhteyttä.